Subway is a 2v2 call of duty inspired map for the new gamemode 'Gunfight'. Subway is an underground tube station that is located in America.
In this map players will have to wind their ways through the working tube station to eliminate enemy players from multiple lines of sights, through trains and staircases. 
This project was for a University module.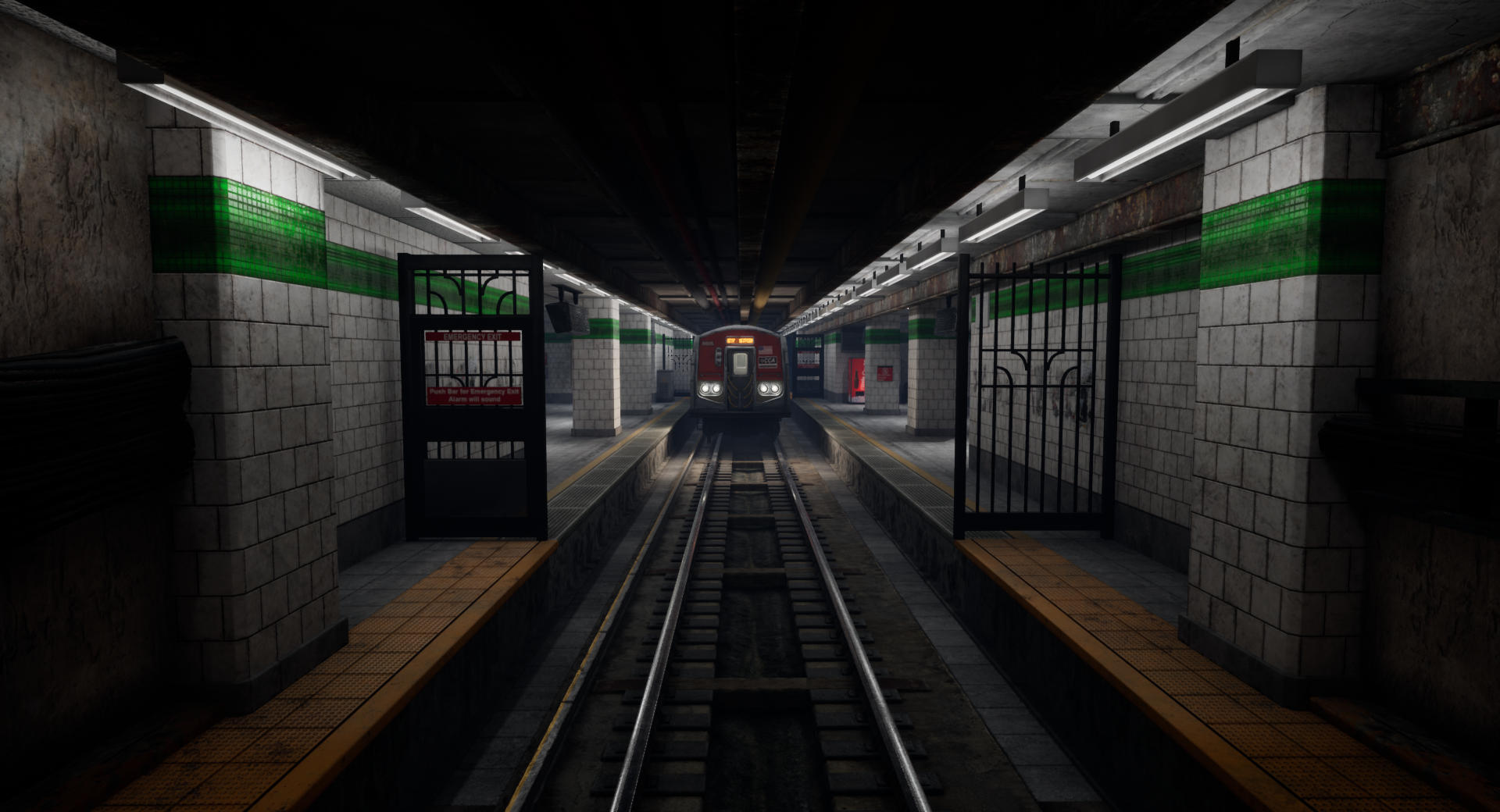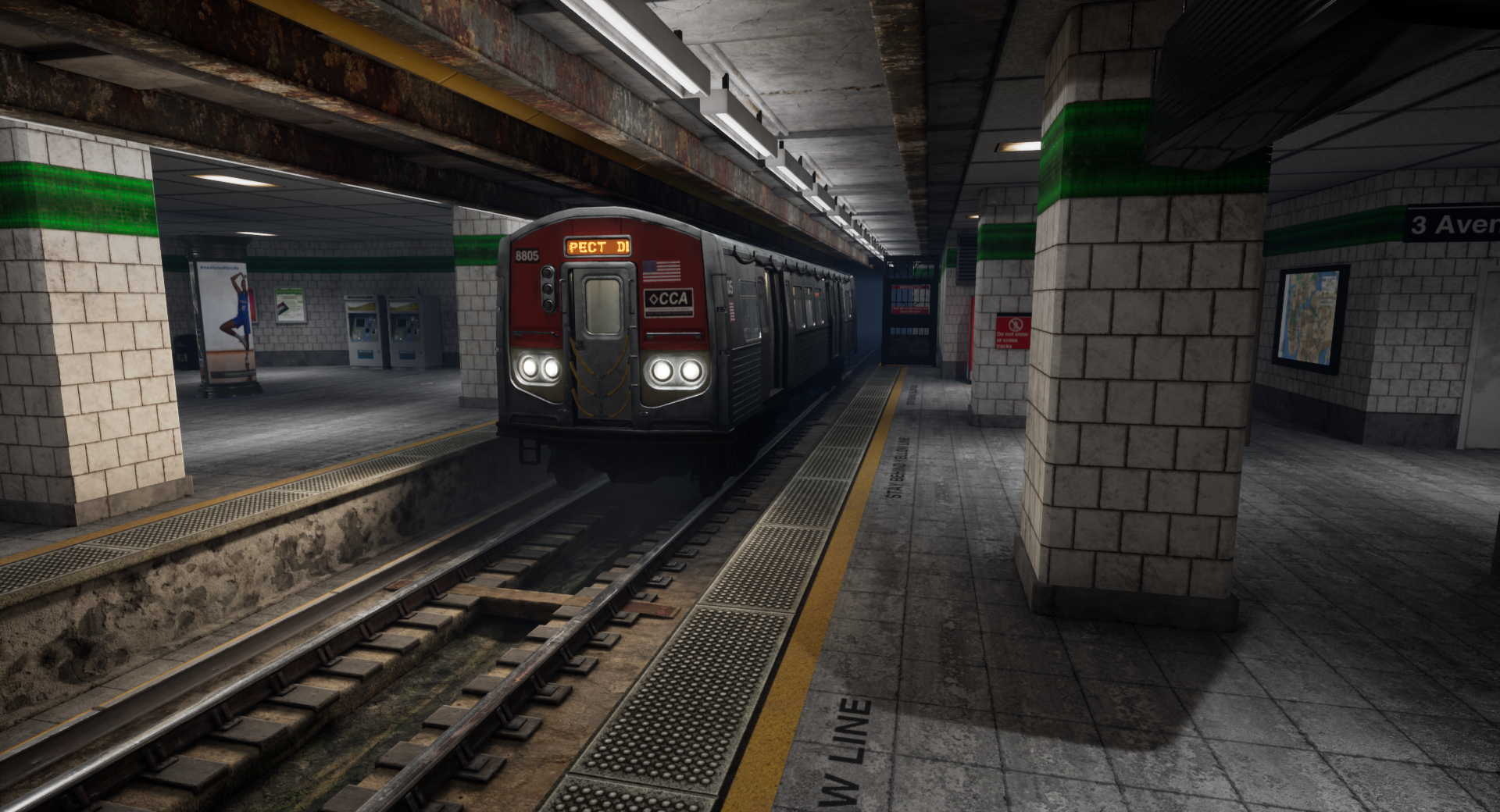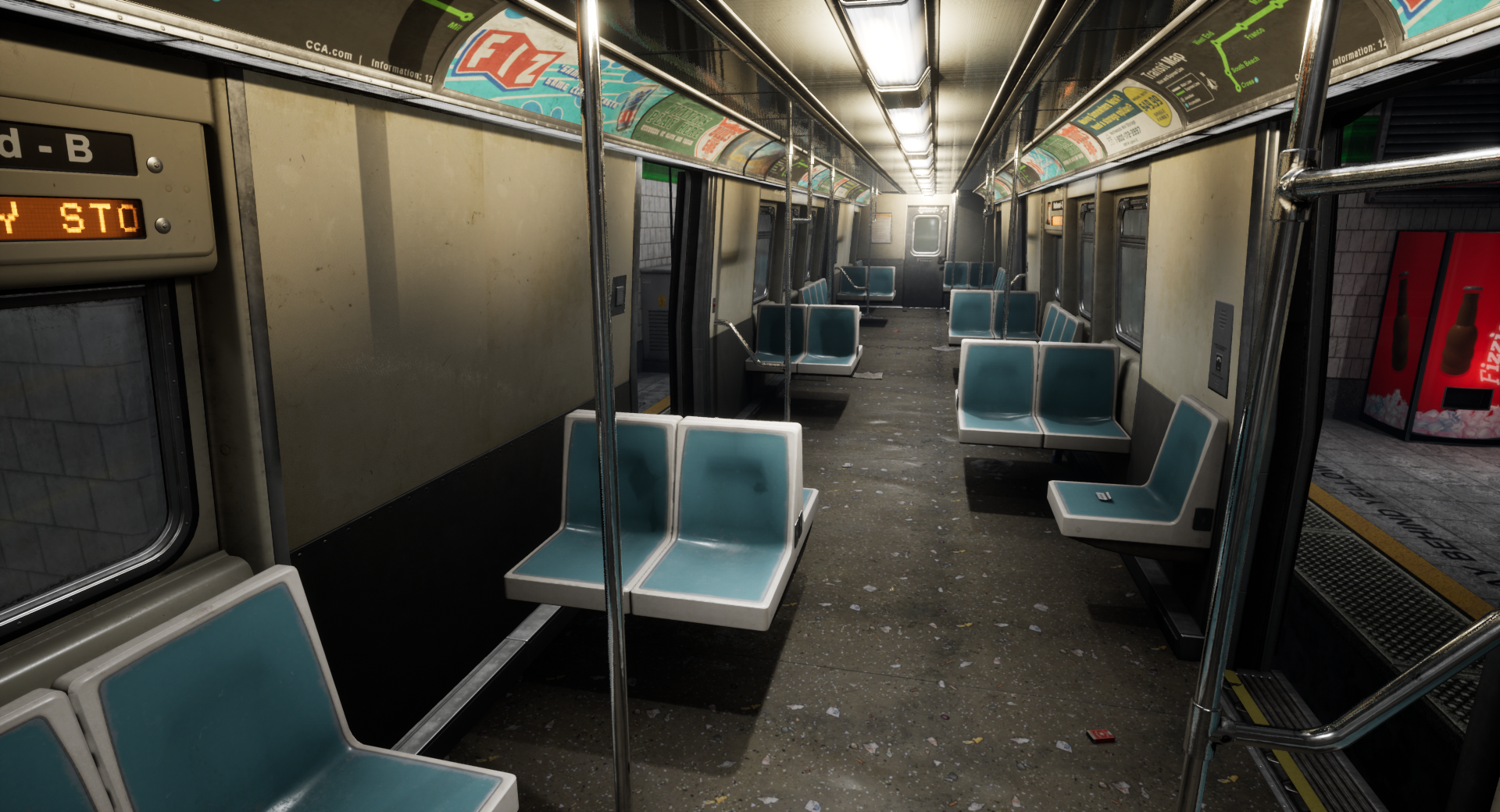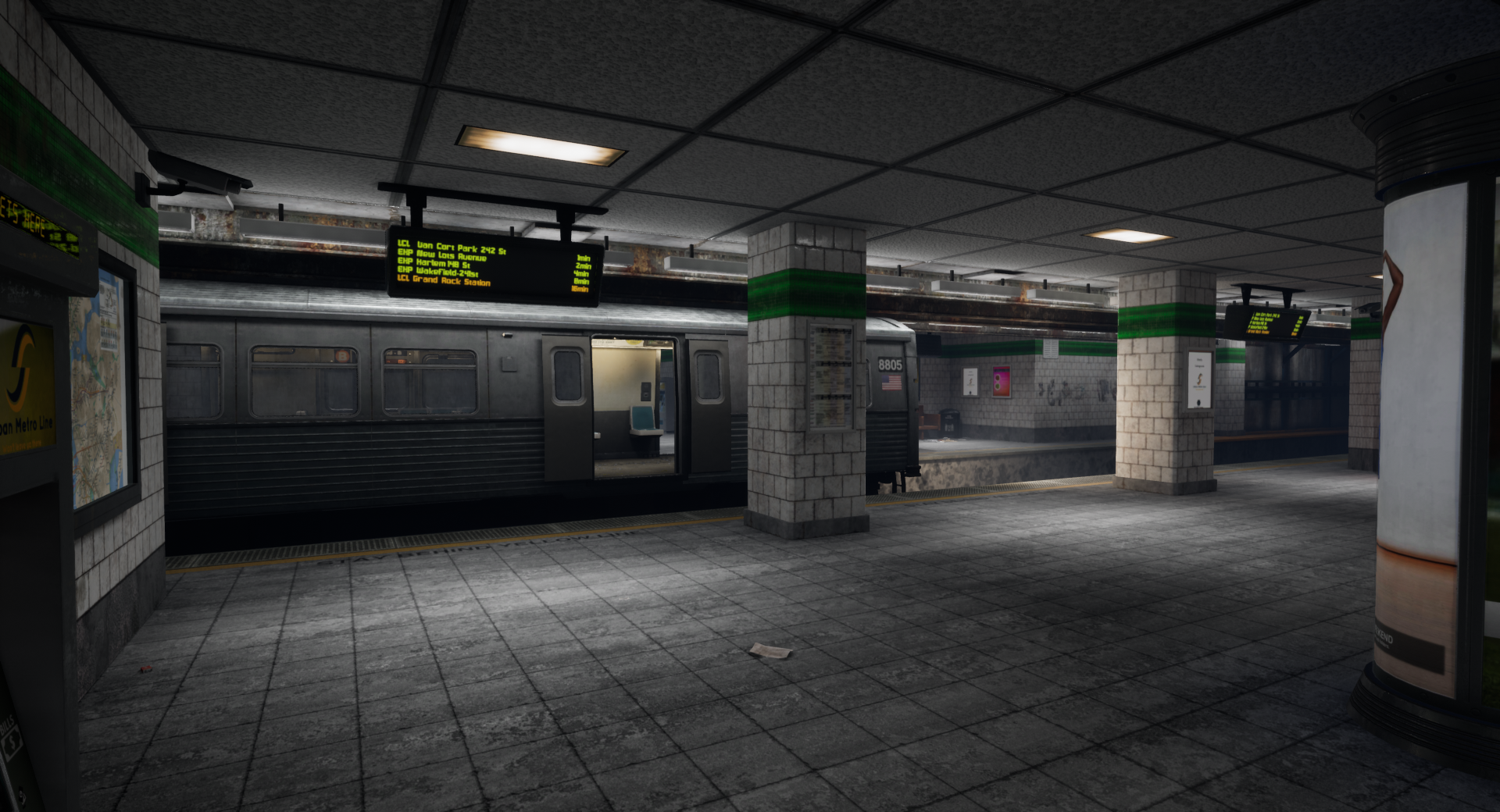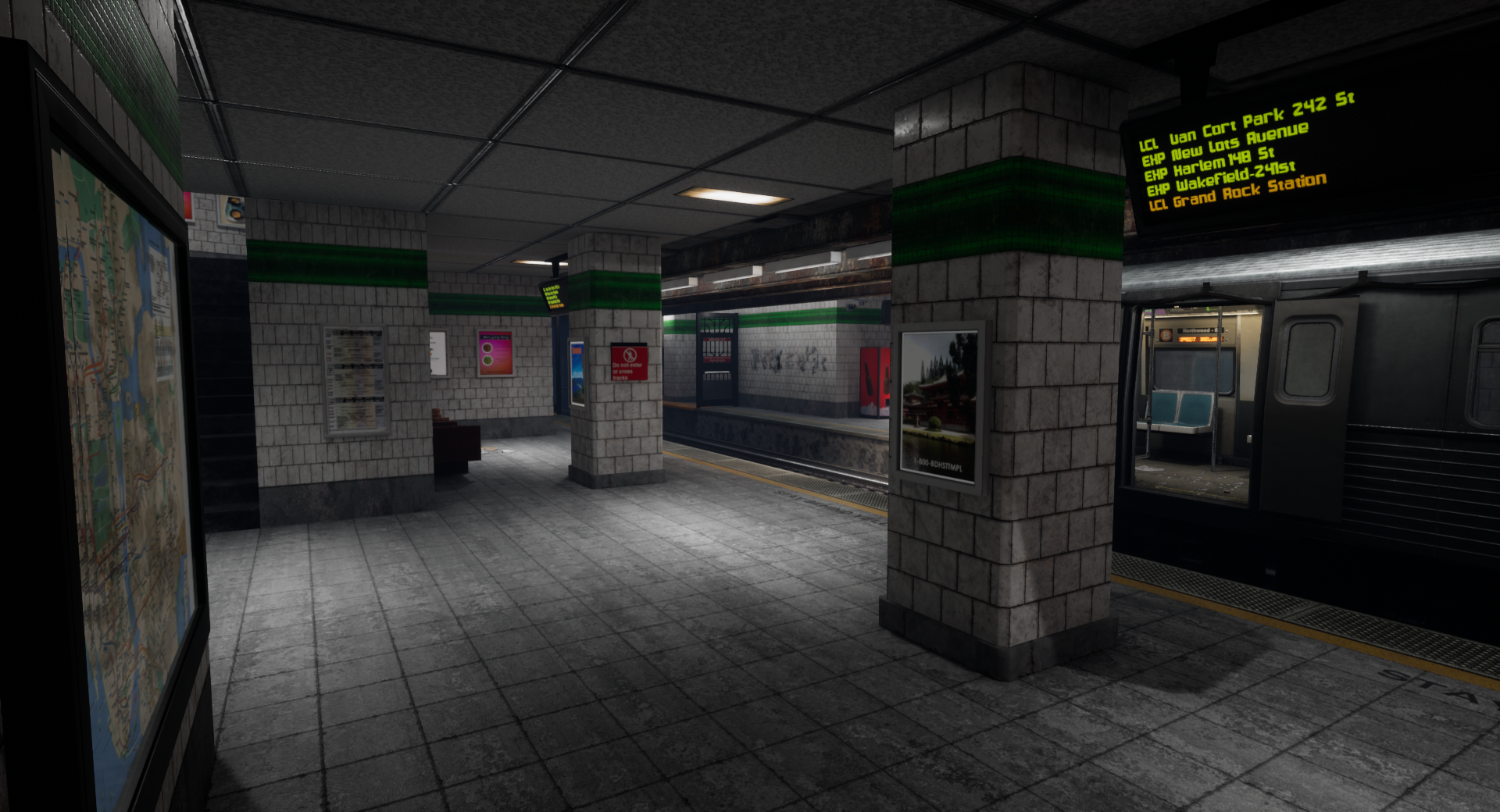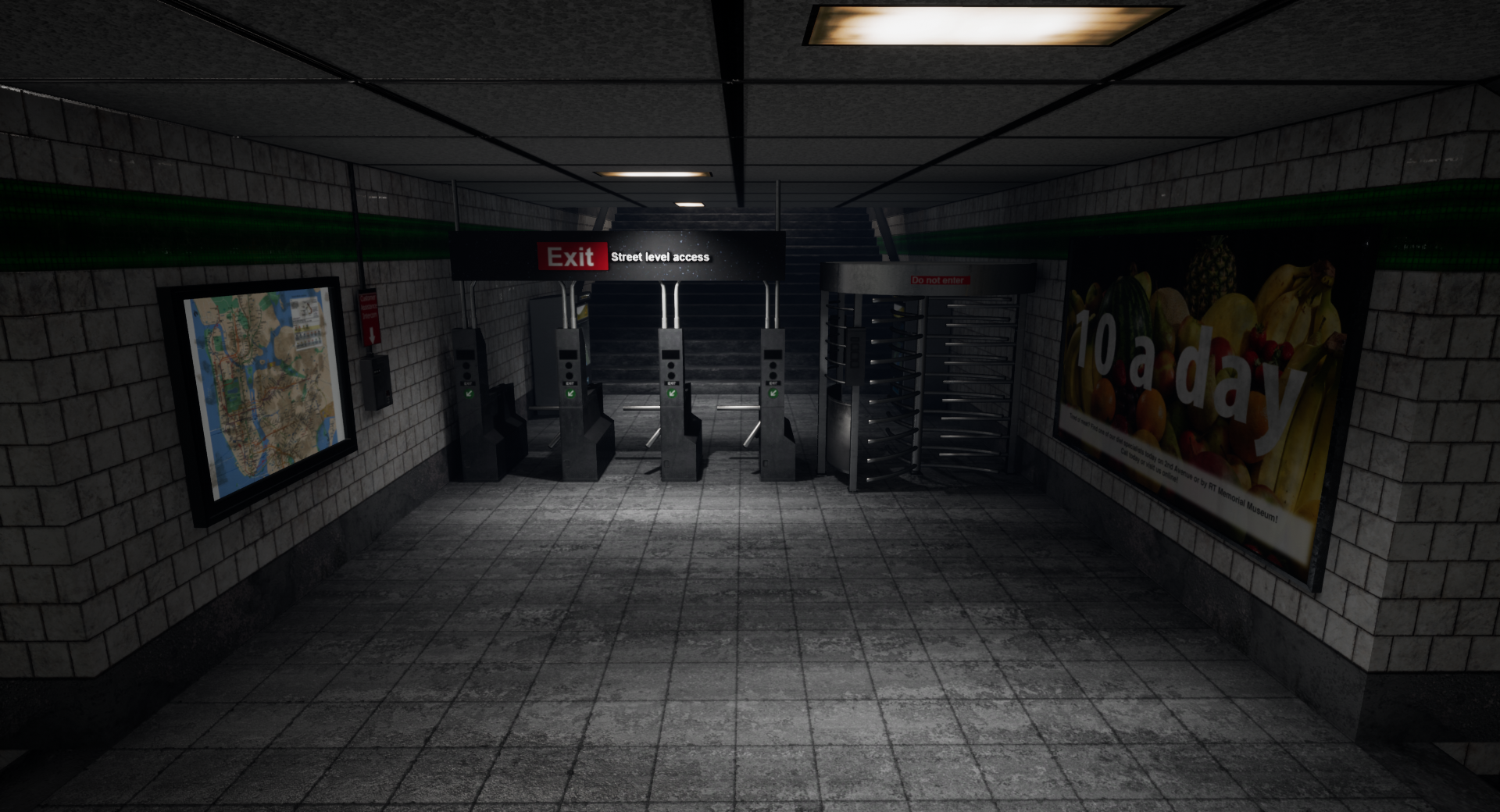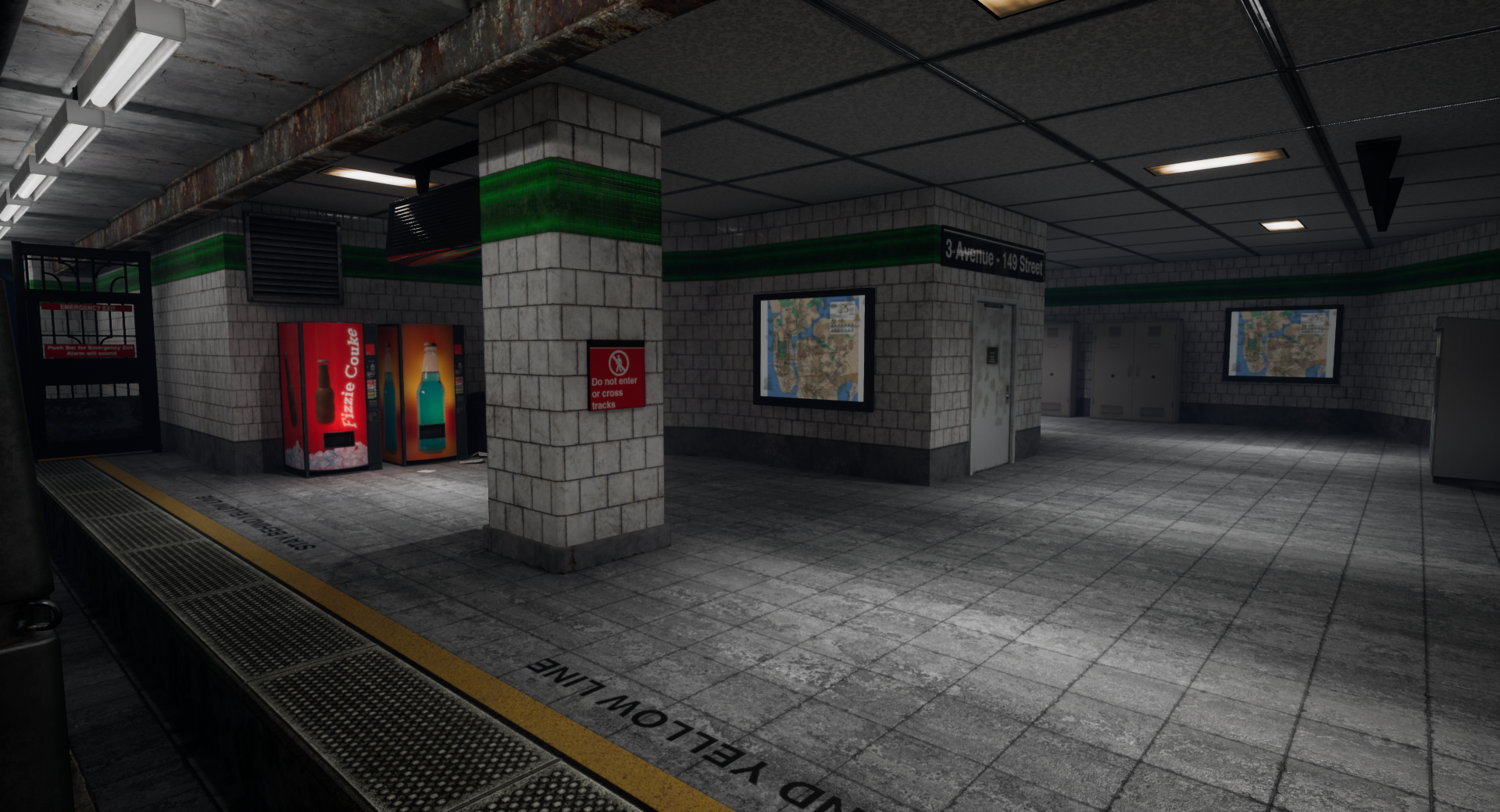 When designing the map i started with the same idea that every call of duty map try to achieve by being a three lane map allowing for players to have multiple flank routes and lines of sight. this was achieved through the use of the train, the staircase and the tracks, giving the players multiple routes to flank players and allow for strategies to out play opponents.
Once getting the design documents complete i started with a block out to get the basic shapes of the map and would give me a idea of how the map played and if there needed to be any ALTERATIONS. once PLAY TESTING HAD BEEN COMPLETED I ADDED THE CHANGES THE WAS FROM THE FEEDBACK AND PLAY TESTED ONCE AGAIN. the FEEDBACK WAS GOOD AND MEANT I COULD GO ONTO FLESHING THE LEVEL OUT WITH ASSETS.
once COMPLETING THE BLOCK OUT AND FIRST FEW PLAY TESTS I FLESHED OUT THE MAP WITH ASSETS TO GET THE LOOK IN THE PICTURES ABOVE. this LOOK WAS WHAT I WANTED TO ACHIEVE AND FROM THE ASSET PACKS LINKED BELOW I THINK IT CAME OUT LOOKING HOW I ENVISIONED IT.
ONCE THE MAP WAS COMPLETE I THEN PLAY TESTED THE MAP AGAIN TO SEE IF IT PLAYED THE SAME AND NEEDED LITTLE ALTERATIONS BY ADDING SOME MORE COVER FOR PLAYERS TO USE WHEN ON THE 'B' SIDE SPAWN. 
The Design Documents available upon requests.